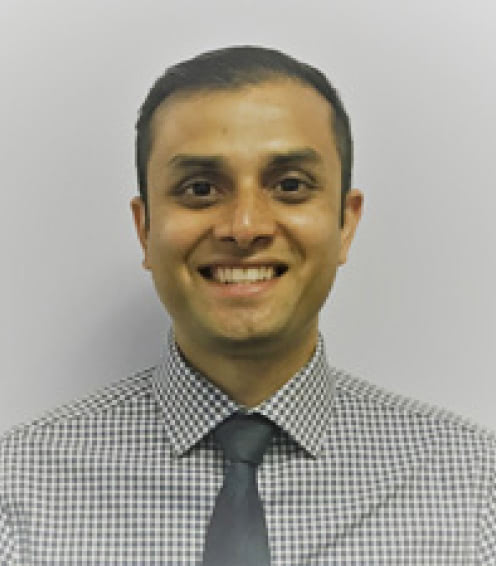 Parth Joshi, M.D.
Gastroenterologist
---
Primary Location
33920 U.S. 19 N., Ste. 124,
Palm Harbor, FL 34684
all locations
About Parth Joshi, M.D.
Dr. Joshi was born in India then moved to New York City when he was 6 years old. He grew up in Flushing, Queens, New York before moving to Palm Harbor while in high school. He graduated Summa Cum Laude from the University of Florida with an undergraduate degree in Biochemistry and Molecular Biology. He also received his M.D. from the University of Florida. He did his internal medicine residency at Emory University and gastroenterology fellowship at the University of South Florida. He is board certified in Internal Medicine and Gastroenterology. Dr. Joshi is a member of the American College of Gastroenterology, the American Society of Gastrointestinal Endoscopy, the American Gastroenterological Association, the Florida Gastroenterologic Society, and the Florida Medical Association. In his spare time, he enjoys rooting for the New York Mets and the Florida Gators, along with trying new restaurants and binge watching the latest TV shows.
Conditons & Procedures
Abdominal Pain
Acid Reflux & Gerd
Anal Fissures
Anal Fistulas
Anal Itch
Anemia
Anorectal Stenosis
Barrett's Esophagus
Biliary Disease
Celiac Disease
Cirrhosis
Clostridium Difficile (C.Diff)
Colitis
Colon Diseases & Polyps
Colon Fistula
Colorectal (Colon) Cancer
Constipation
Crohn's & Ulcerative Colitis
Diarrhea
Diverticulitis
Dyspepsia
Dysphagia
Esophageal Disease
Fatty Liver Disease
Fecal Incontinence
Gallbladder Disease
Gallstones
Gastritis
Gastrointestinal Bleeding
H. Pylori
Hemorrhoids
Hepatitis
Non-alcoholic Steatohepatitis
Indigestion
Inflammatory Bowel Disease
Irritable Bowel Syndrome
Liver Disease
Obesity
Pancreatic Disease & Pancreatitis
Pelvic Floor Pain
Peptic Ulcer Disease
Radiation Proctitis
Rectal Ulcer
Short Bowel Syndrome
Small Intestinal Disorders
Stomach Cancer
Swallowing Disorders
Anoscopy
Capsule Endoscopy
EGD (Upper Endoscopy)
Endoscopic Mucosal Resection (EMR)
Enteroscopy (Small & Large Bowel)
Esophageal Ablation
Esophageal Dilation
Esophageal Manometry
Flexible Sigmoidoscopy
Hemorrhoid Treatment & Banding
PEG Placement
Office Locations
Primary Location
Gastro Florida - Palm Harbor
33920 US 19 N.
Ste. 124
Palm Harbor, FL 34684

Phone: (727) 785-7654
Fax: (727) 787-0061
---
Additional Locations
Gastro Florida - Trinity
2044 Trinity Oaks Blvd.
Ste. 120
New Port Richey, FL 34655

Phone: (727) 372-1001
Fax: (727) 787-0061
Gastro Florida - Race Track
12780 Race Track Rd.
Ste. 405
Tampa, FL 33626

Phone: (813) 854-2531
Fax: (727) 787-0061
BayCare Surgery Center - Trinity
Countryside Surgery Center
North Pinellas Surgery Center
Mease Countryside Hospital
Mease Dunedin Hospital
St. Anthony's Hospital
Education
MEDICAL
University of Florida - Gainesville, FL
RESIDENCY
Emory University - Atlanta, GA
Fellowship
University of South Florida - Tampa, FL
Professional Highlights
Certifications
Board-certified in Gastroenterology
Board-certified in Internal Medicine
Professional Organizations
American Society of Gastrointestinal Endoscopy
American College of Gastroenterology
American Gastroenterological Association
Florida Gastroenterologic Society
Florida Medical Association